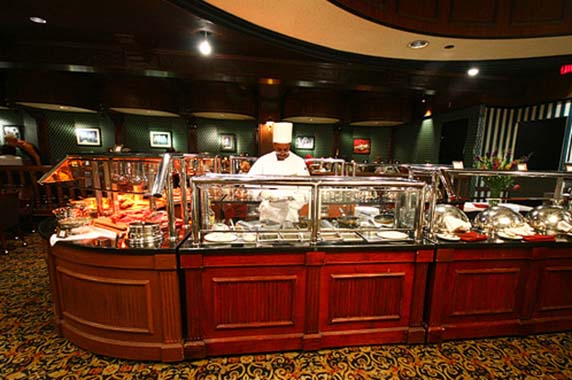 Bally's Sterling Brunch at BLT Steak
Address: 3645 S Las Vegas Blvd, Las Vegas, NV 89109
Phone:(702) 9677999
Bally's Las Vegas invites you to delight in the finest Las Vegas buffet, 25 years running. Start your Sunday with the exquisite Sterling Brunch served in the rarefied setting of Bally's BLT Steakhouse; voted Best
Brunch by the Review Journal. Champagne, Sturgeon caviar and lobster mingle with freshly prepared sushi, omelets and beef tenderloin at our weekend classic that guarantees a diverse dining experience.
Tempting desserts and time appropriate drinks (mimosas, anyone?) round out the selections. If only all Sunday meals could taste this good.
---
Hours
Location
Bally's Sterling Brunch at BLT Steak
3645 S Las Vegas Blvd, Las Vegas, NV 89109
Price
The price is $85 if you have a players card, which is free, so maybe get one.